Connect onWebChat with squarespace

Easy connection
With onWebChat live chat software, it takes just seconds to add live chat to your Squarespace website and start talking directly to your customers.
Squarespace installation instructions
Step 1

From your Squarespace dashboard, go to Settings ▸ Advanced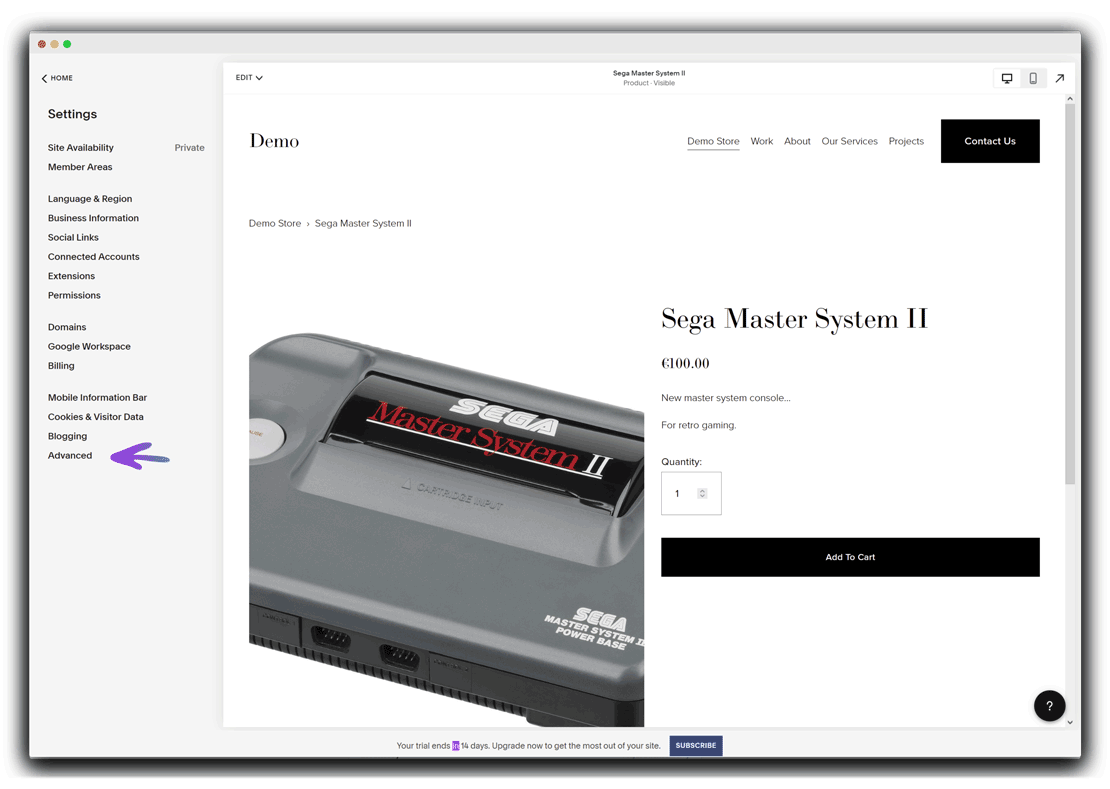 Step 2

You'll need to click button 'Code Injection'.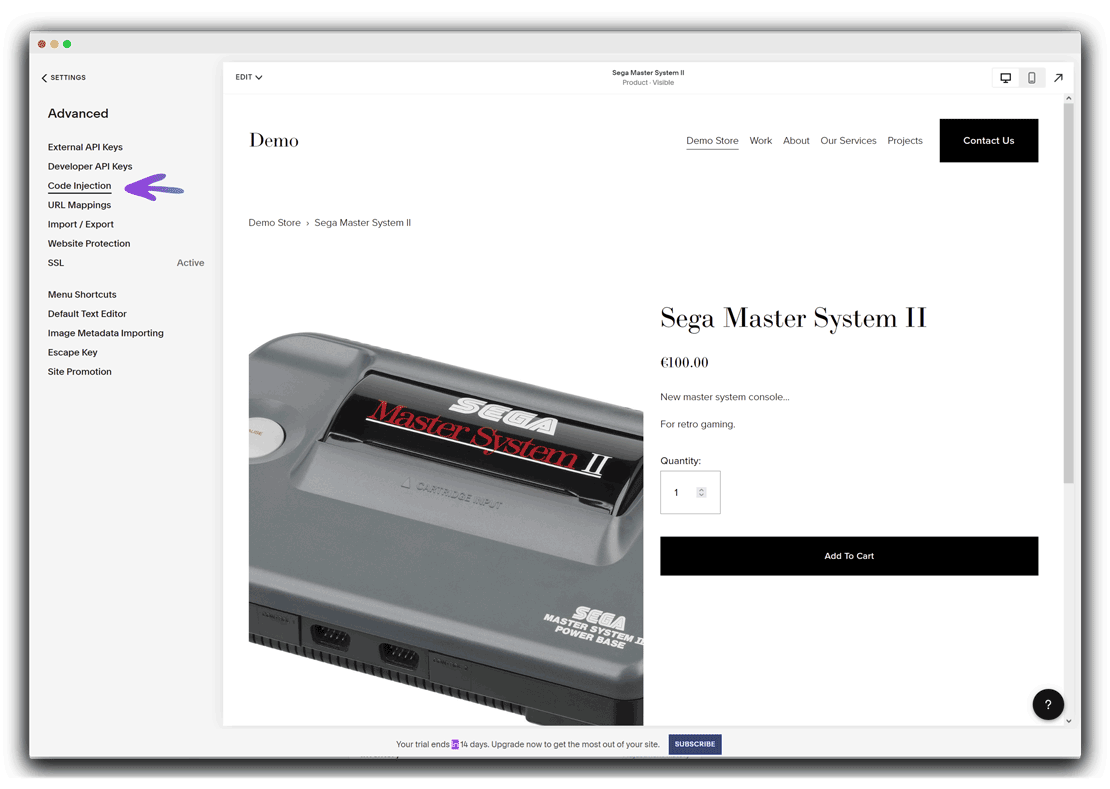 Step 3

Finaly add our chat widget code in 'Footer' section.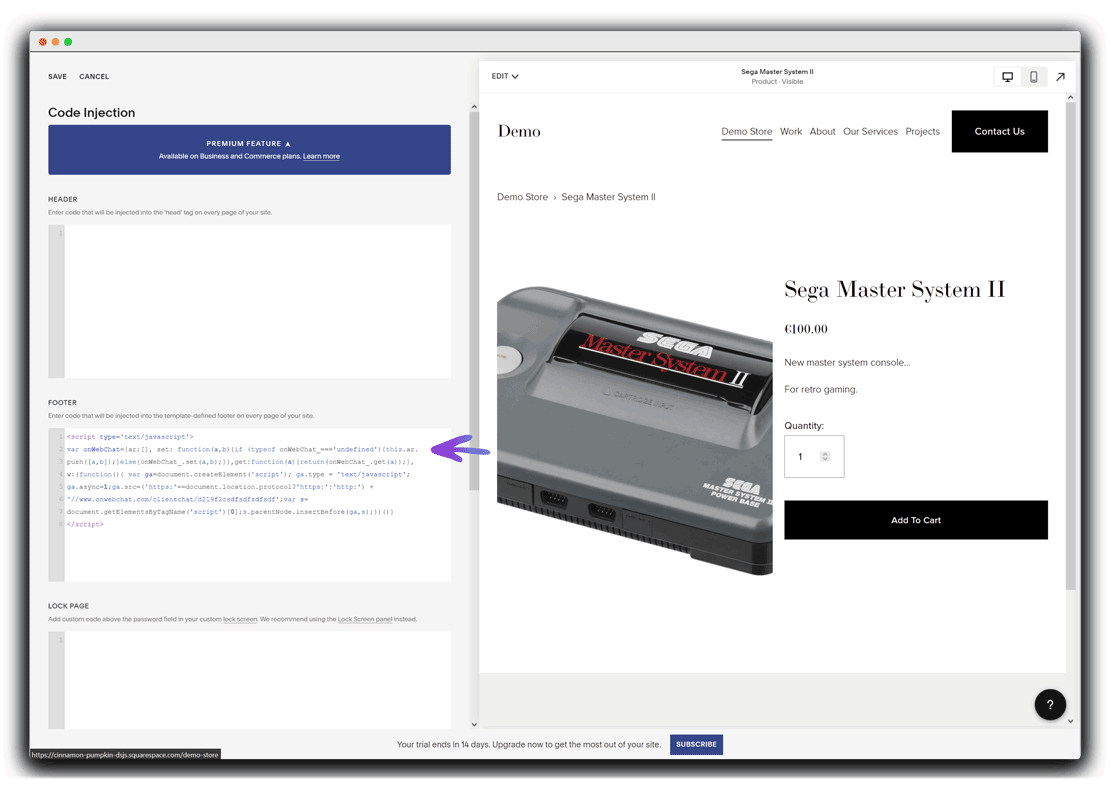 Get Started for Free
Sign up now and get 1 month of our Premium plan for free.