Step 1

Click the "Install Extensions" button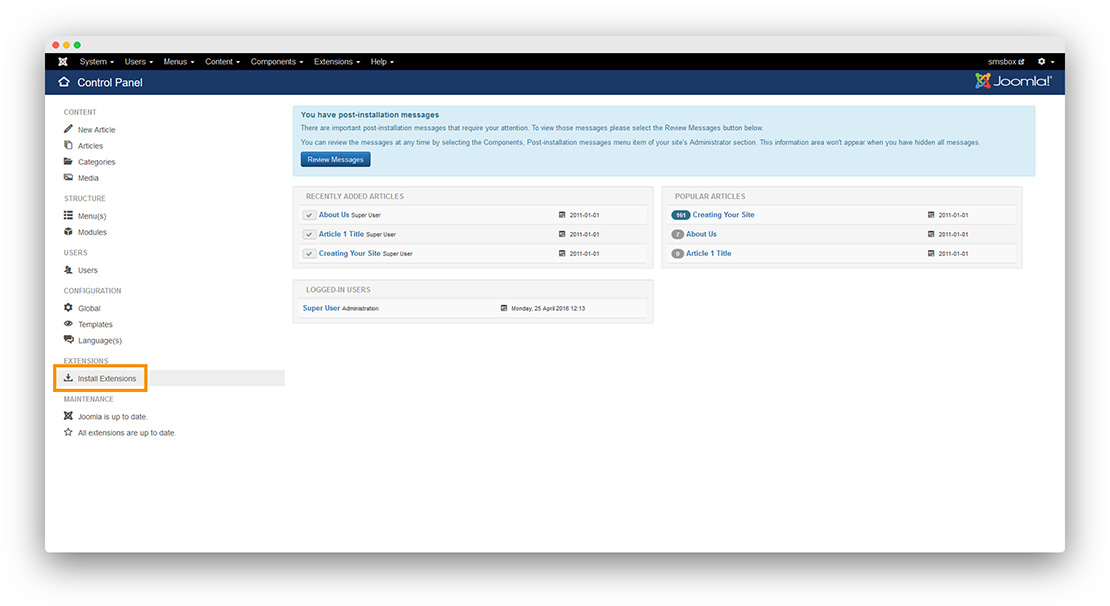 Step 2

Search (on the Web) for onWebChat Joomla extension and install it.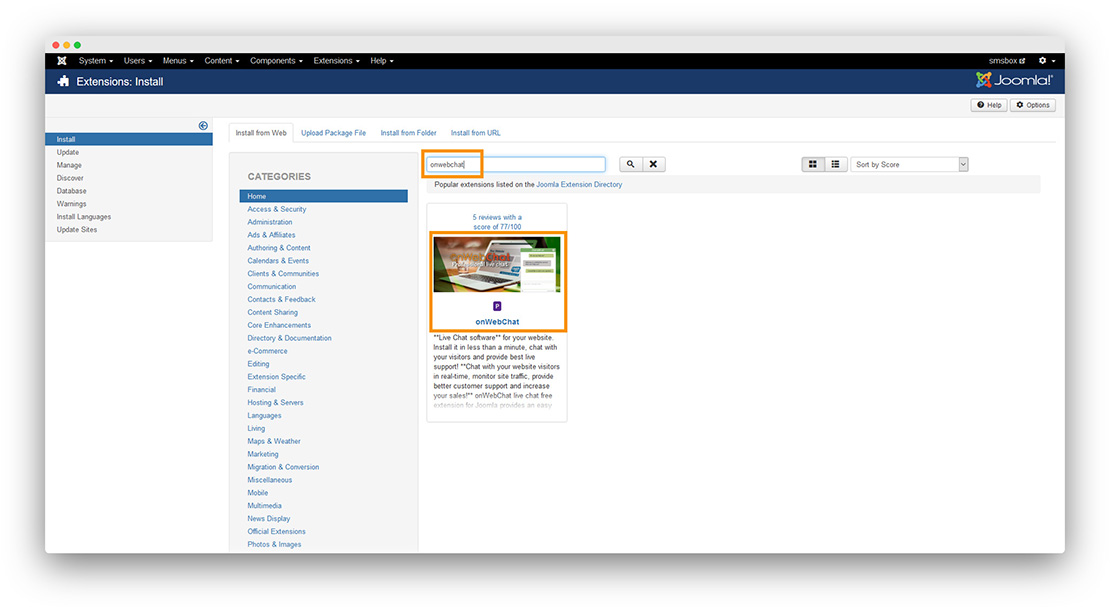 Step 3

Click Extensions → Plugins, search for onWebChat plugin and click on it.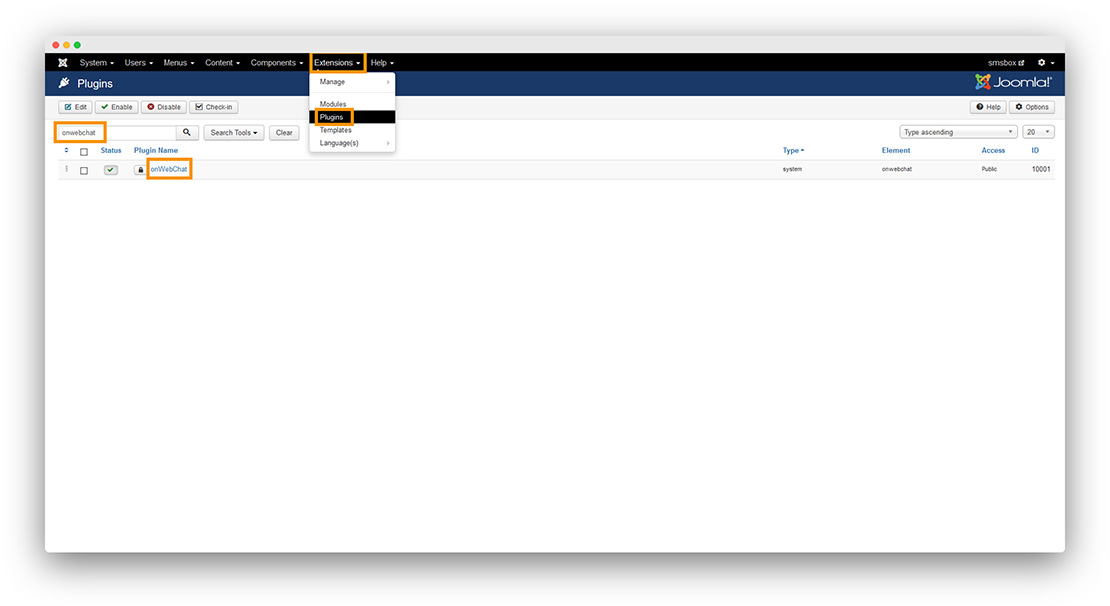 Step 4

Enable the plugin and click the "Options" tab.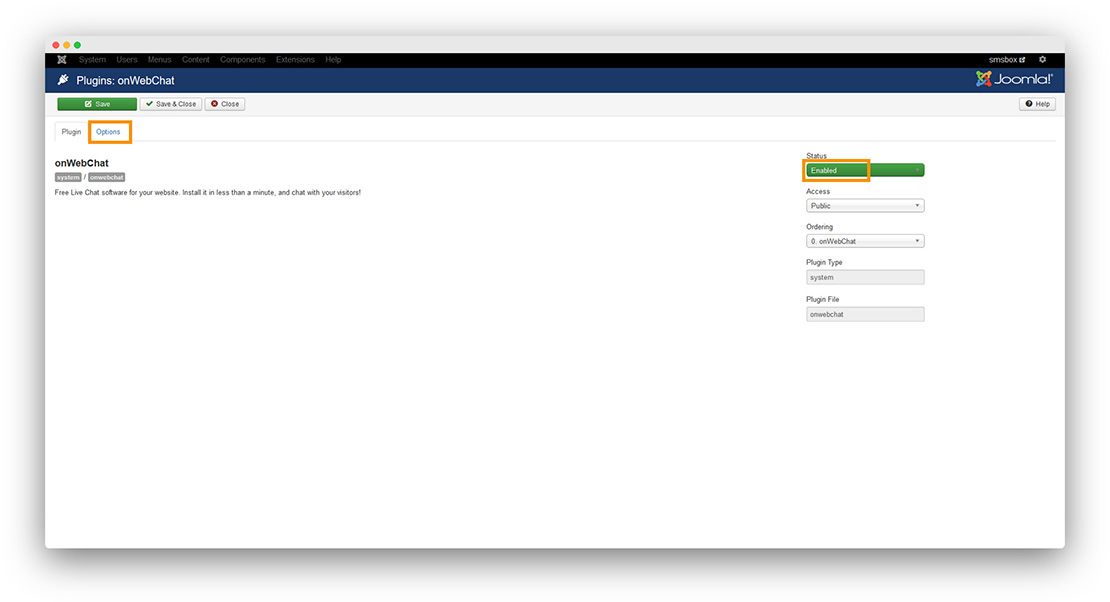 Step 5

Paste your Chat Id and click "Save & Close".

If you don't have an onWebChat Chat Id, please create an account here.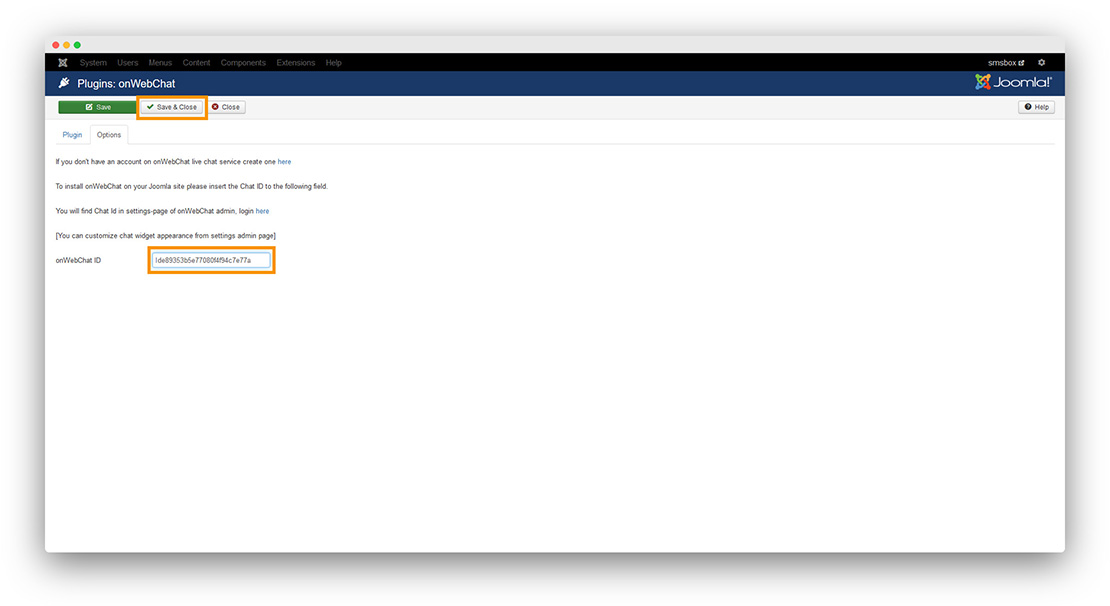 Congratulations! Your live chat widget is now available on your website.