Departments overview
Departments are groups of operators you can create to provide better support to your visitors. This feature can be very helpful, especially if the number of your operators is growing a lot.
With departments you will be sure that every chat is forwarded to the right operator.
How can I use departments
Suppose you 3 have different departments in your business: sales, tech support and logistics.
When a visitor arrives to your website and have a question you want to forward this chat to the correct department.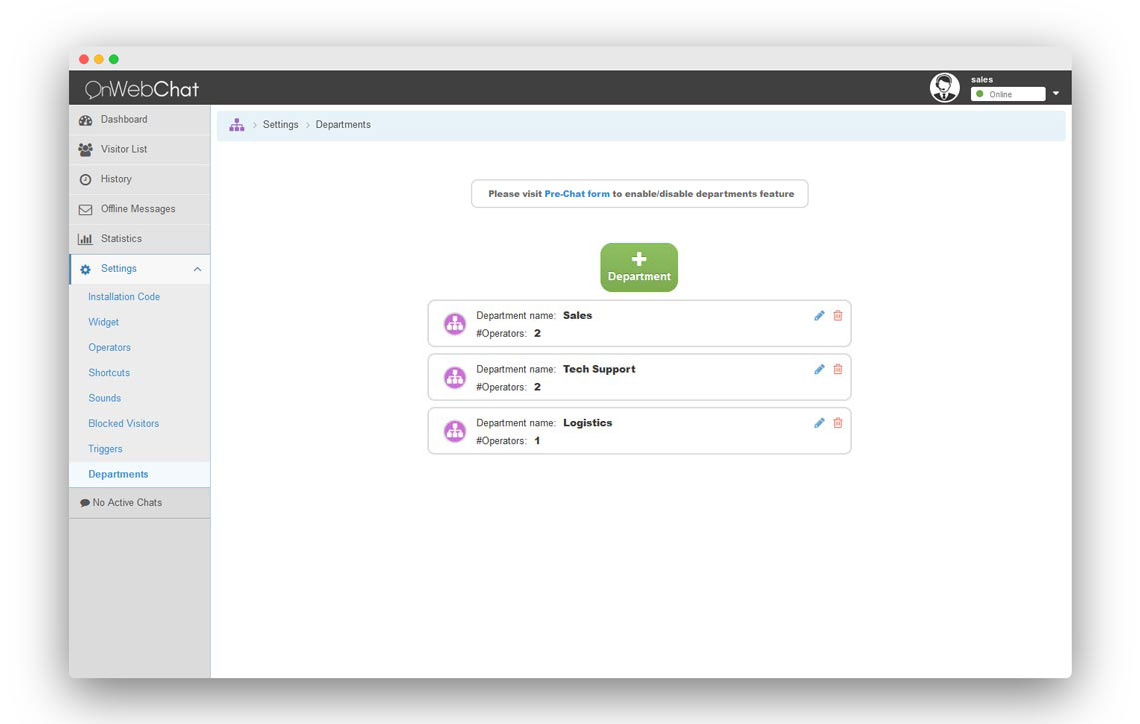 How to create a new department
To define a department:
Go to page"Settings"
Select "Departments"
Click "+ Department" button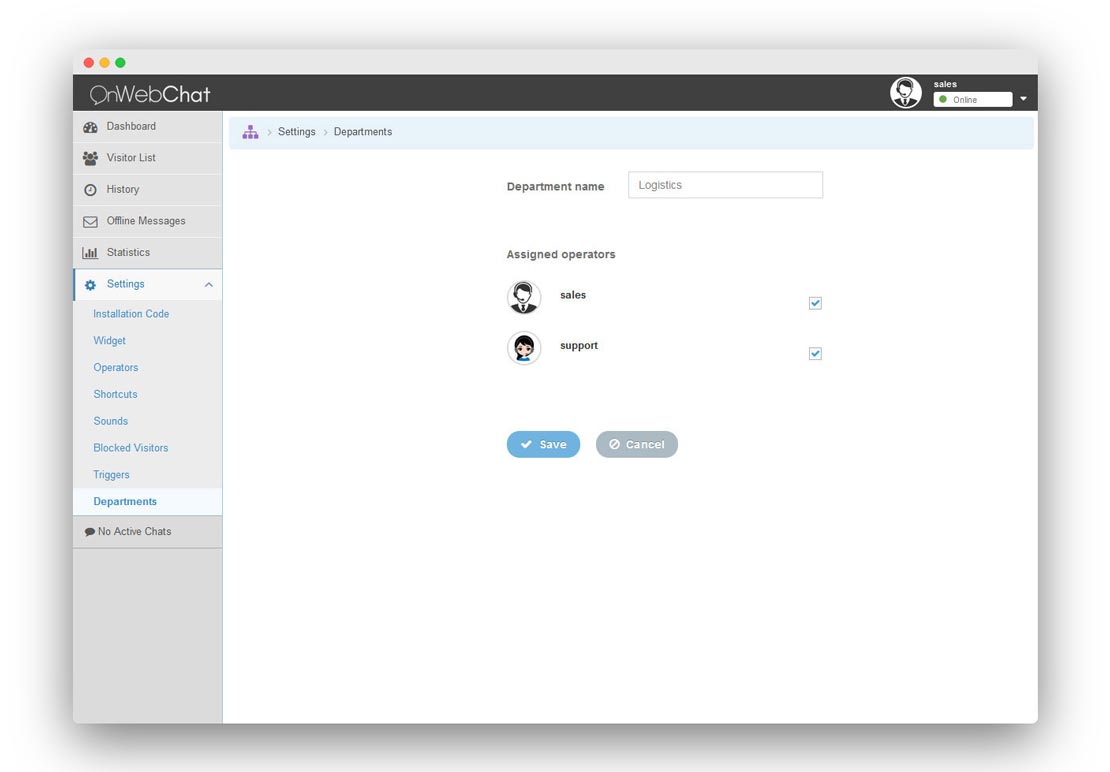 How to edit and save a new department
To define a department:
In new department window enter the "Department name"
Specify which agent belongs to this department.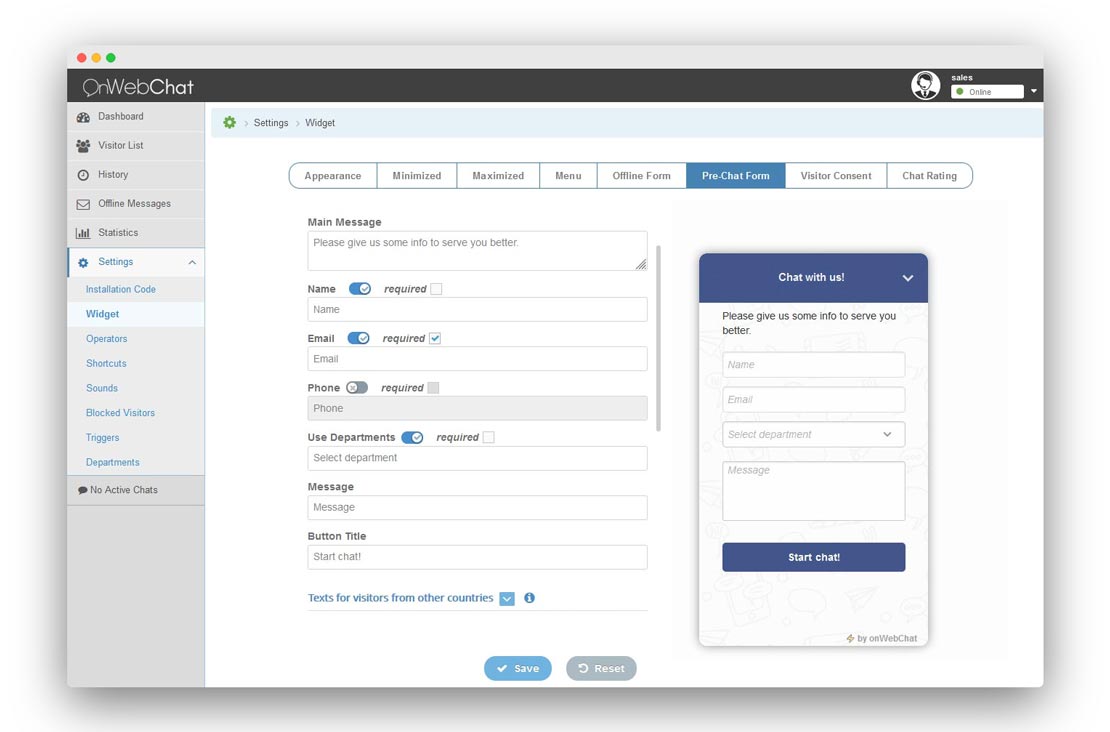 How to edit chat widget for departments use
To edit chat widget:
go to page"Settings"
select the tab "Widget" > "Pre-Chat Form"
switch on "Use Departments"
Chat widget with departments (what visitor see)