Shortcuts are canned responses that you can create and compile within your onWebChat account. These shortcuts can be very helpful because it saves you time and speed up your chat dialog with your clients.
For instance, imagine, every time you get a new chat, you have to type the welcoming message. If you use our shortcuts, you can simply select (the shortcut message) and the message will instantly appear ready to be sent.
Using live chat shortcuts
Suppose you save a shortcut with the text: "Good morning, how can I help you?".
When you are in the dialog page, instead of typing the whole text above, you can start typing the text and after writing a few characters (e.g., "good" or "help") the system will display the matched shortcuts, so you can select the one you wish to use.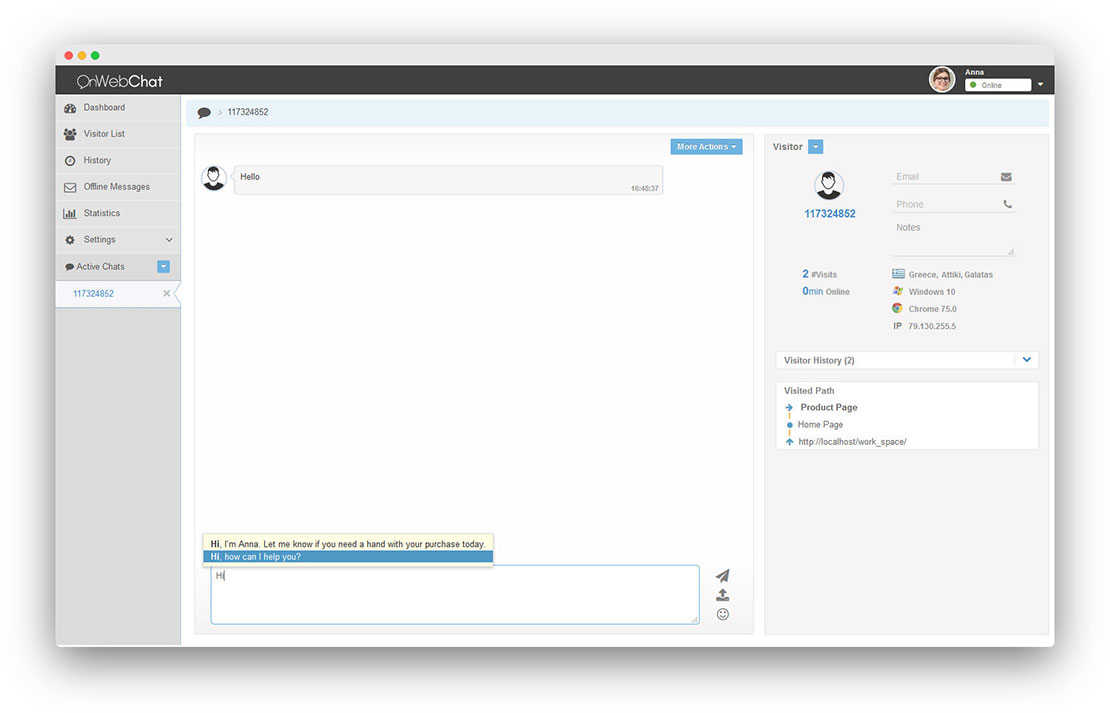 How to create and save new shortcuts
To define a shortcut:
go to page"Settings"
select the tab "Shortcuts"
click "+ Shortcut" button
enter the shortcut text
In case you have multiple live-agents, you can share the shortcuts you' ve saved before. To share a shortcut with your live-agents simply check the checkbox "Global"
Once you select the desired changes, please don't forget to press "Save" button before leaving the page.